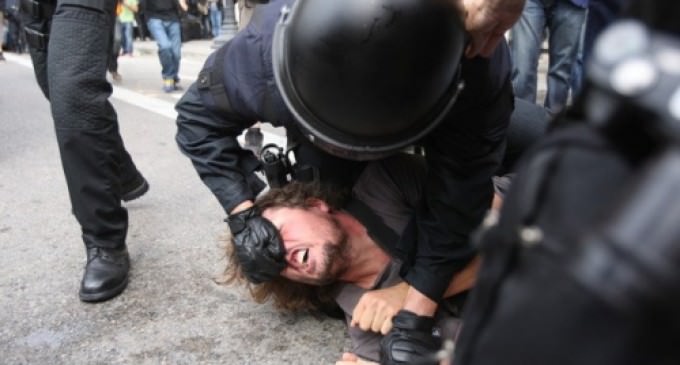 As the cops get more and more needlessly brutal, people are getting more and more fed up with their behavior. This country was founded on the ideals of a small government that protects and serves its citizens.
As of late, there are many cops who aren't exactly protecting or serving any citizens. With dead dogs, bombed babies  and constitutional rights violated, I don't blame those who are weary of police officers.
They have good reason for their fright, as recent statistics prove that cops are becoming increasingly deadly. In fact, July was the deadliest month so far this year when it comes to killer cops.
GO ON TO THE NEXT PAGE TO SEE WHY JULY WAS THE WORST MONTH WHEN IT COMES TO POLICE KILLINGS