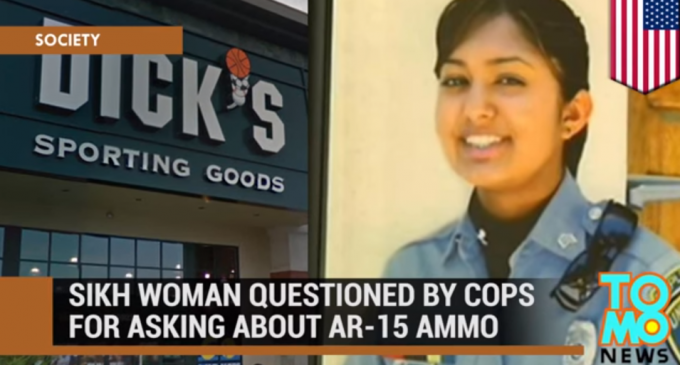 Gun owners continue to be subject to undue scrutiny in the Sunshine State.
After popping into a Dick's Sporting Goods to inquire about purchasing ammo, police arrived at Fremont firearm instructor Sim Sangha's home to question her about her trip to the store.
Apparently, an employee had reported Sangha's question about the ammunition, describing her as "suspicious" to the police in spite of the fact that she ultimately declined to buy the ammo and left without causing any trouble.
Baffled by the decision of the store clerk to report her to police, Sangha, a practicing Sikh and Indian-American, has concluded that the employee erroneously believed she was Muslim and thought she was planning a terrorist attack. This is especially humiliating for Sangha since she is not only a certified gun instructor but also on her way to becoming a member of the Los Angeles Police Department.
Read more on the next page: