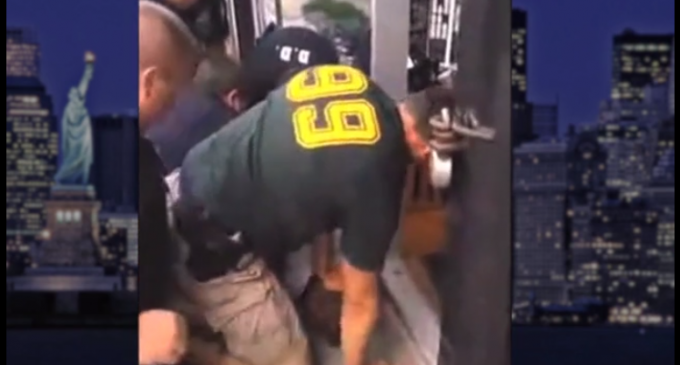 Police choked 43-year-old Eric Garner of Staten Island to death after the man broke up a fight. They proceeded to accuse him of selling untaxed cigarrettes and eventually wrestled him to the ground.
Garner could be heard saying "I can't breathe" several times as officers choked and piled on top of him.
The police will continue to get more brutal as the police state continues to increase.
More Videos From Western Journalism