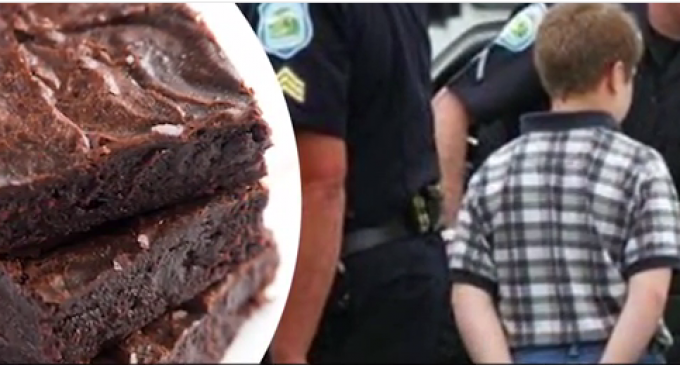 Watch out, parents, the P.C. police are coming for your kids — literally.
This is no joke. A nine-year-old got a visit from the cops because of non-threatening comments he made at snack time during a child's party being held at school.
Imagine the surprise of the Philadelphia third grader when the cops were called because of "racist" remarks he made during the low-key get-together. Imagine how much more surprised he would be when the cops actually showed up.
Even if the comments made were totally racist — and totally vile — that's a beyond extreme. The problem is, the comments he made didn't even refer to people. Yup. Apparently, you don't even need to be a person in order to be offended in our perpetually P.C. world.
Continue reading on the next page to see what inanimate object was at the receiving end of this young child's "objectionable racism":