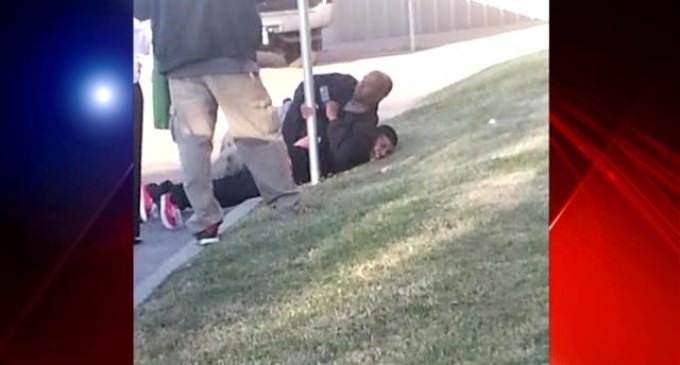 14-year-old Jacob Herrera from Amarillo, TX attended a school football game last week and was asked by officer, Corporal Wilson, to remove the rosary he was wearing.
When Herrera refused the officer appeared to use excessive force, according to an eyewitness.
Cops ask people not wear a rosary as it could be gang related.
KFDA – NewsChannel 10 / Amarillo News, Weather, Sports