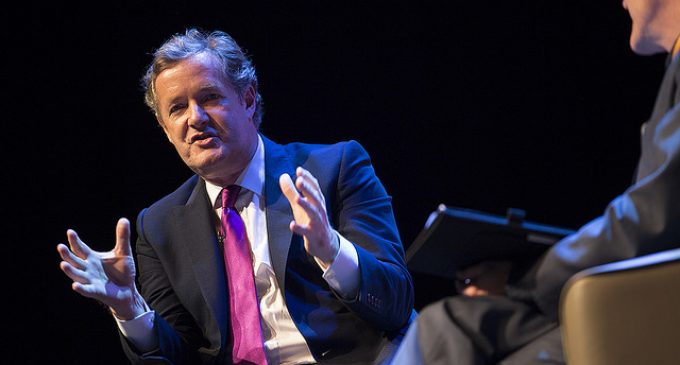 British news personality Piers Morgan wants to take away your Constitutional rights — and they're big ones. He has apparently learned little from the European turmoil that gave purpose to the American Constitution in the first place.
Under assault by Morgan, who was taken off-air in the United States shortly after joining CNN, might be the two most cherished inclusions in our Bill of Rights — the first and second amendments.
The first amendment affords Americans freedom of religion, press, speech, and assembly. The second gives Americans the right to bear arms.
It's not surprising that Morgan attacked the second amendment — most liberals and foreigners do — but the first amendment should be uncontroversial for most rational people with any sense of history.
Unfortunately, many members of the press have recently proved that they have neither rationality nor sense of history to speak of — Morgan included.
See which aspects of the first amendment Pier Morgan disagrees with on the next page: