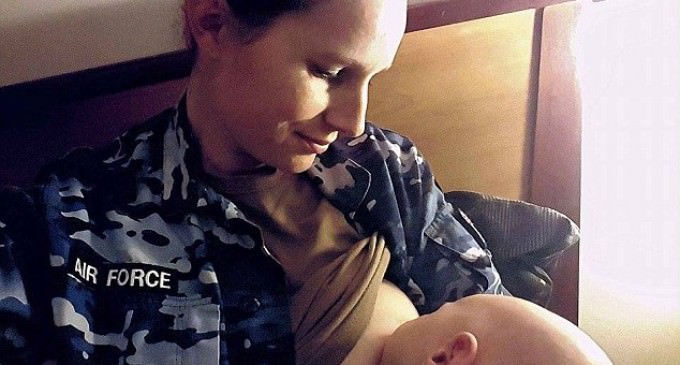 Beauty and the beast has a lovely new look, military mamas in uniform nursing their babies.  Maternal sentiment meets military strength in photographs taken by Tara Ruby, retired Air Force vet and mom, who was excited to hear there was a nursing room for military moms.
Tara wanted to use the images to decorate this new nursery at Fort Bliss in El Paso, Texas.
Of course, something this noble and natural would come under criticism!  Her photo, posted on Facebook, of the 10 women and babies nursing was taken down.
What is it?
Soldiers giving solace to their young that angers people?  Get angry with me on page 2: