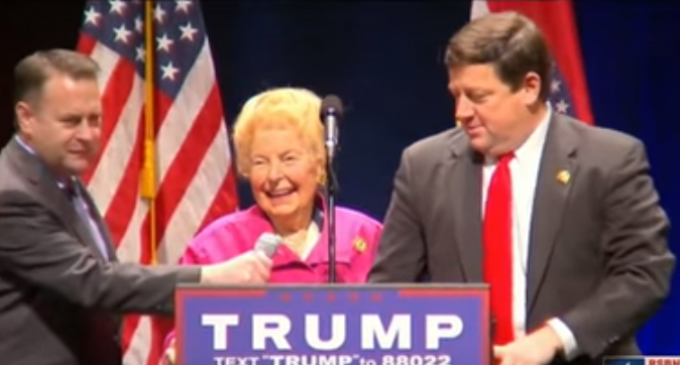 It seems the consensus on Donald Trump's conservative purity is still up for debate, but he's lately managed to pull a decent amount of conservative giants into his corner.
This week, he adds one more name, but this time a true conservative legend: Phyllis Schlafly.
She endorsed him this week after calling him a "true conservative," a title that he has struggled to obtain after past remarks about healthcare, abortion, and gay marriage.
Now that it's looking increasingly likely that Ted Cruz — a man whose conservative credentials are almost universally accepted — will be his only meaningful challenger for the rest of primary season, the endorsement will no doubt be a powerful one, as the electorate seems determined to finally elect a strict conservative for the first time in years.
See what Phyllis had to say about her meeting with Trump on the next page: