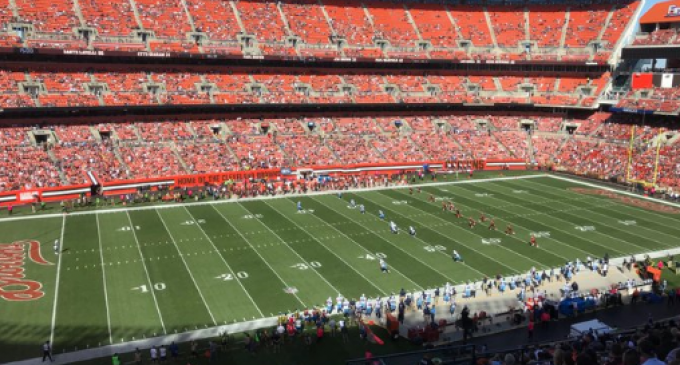 The NFL is getting taught a lesson. Don't try to tell Patriots that privileged athletes are too good to kneel for our national anthem.
Several stadiums were nearly empty as players and owners continue to kneel for this great nation. The teams suffering the lowest attendance stats are sure to stun most hardcore Football fans. These aren't bad teams. Kneeling is the only variable connected to these dramatic dips in viewership and tickets. And it comes as little surprise to anyone with two firing neurons that this is killing the NFL.
You know you're a privileged son of a gun when you can run around with socks depicting cops as pigs while ranking in millions a year to chase a ball WHILE hundreds of thousands of our finest strapping young men get paid next to nothing to defend our country. Our troops and armed forces are the real heroes. But try telling that to 'oppressed' multi-millionaire athletes like Colin Kaepernick.
Head on over to the next page to view the top five empty NFL stadiums 7 weeks after Trump inspired backlash: