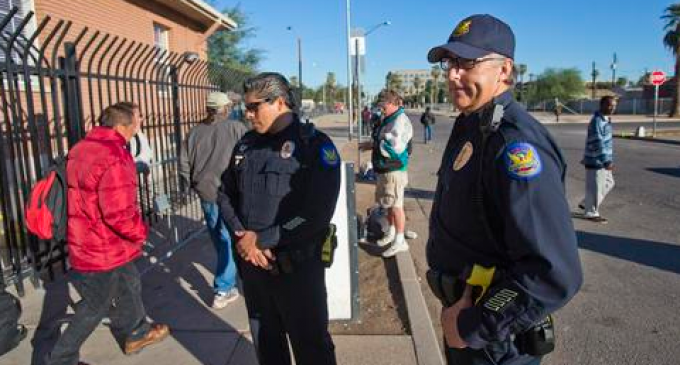 Residents in Arizona's largest city and county face even more danger from illegal immigrants, thanks to new policies being implemented by the Phoenix Police Department and Maricopa County Sheriff.
It's all part of a political scheme to undermine federal immigration laws that mirror what is seen in so-called "sanctuary cities" across America. Even the language used to describe illegals is being changed to be politically correct.
President Donald Trump and Congress are trying to address the issue with new laws that will punish state and local jurisdictions actively working to thwart the apprehension and deportation of illegal immigrants.
Veteran police officers are upset the new policies were crafted without any input from rank and file police that deal with these issues on a daily basis.
Find out exactly what new policies are in place to frustrate federal and state law in a state besieged with illegal gangs, rampant crime and the flow of drugs. The details are on the next page.