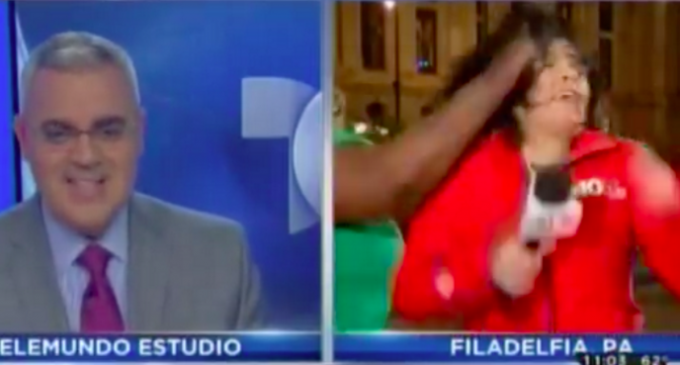 Just outside the Philadelphia City Hall, Telemundo 62, was doing a live, on-site broadcast, this past Wednesday night.  Iris Delgado, journalist and reporter for the Philadelphia Spanish station, was filming a live report at 11 0'clock at night.
A black woman, clad in a green shirt, walks into the frame after approaching Delgado and attempts to get the reporter's attention.
Delgado kept focused on the camera, ignoring the woman's "Excuse me, excuse me".
Not "missing a beat" Delgado stayed "focused on the camera" and continued to film her live report.
View the video, that shows the attack, on the next page.