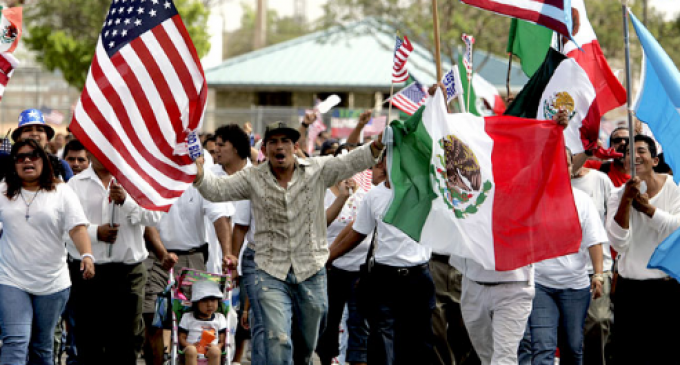 A new analysis by the Pew Research Center reveals that the illegal immigrant population has boomed in at least three of the red states that Donald Trump won in the 2016 presidential election.
Although ICE has deported more illegal immigrants this fiscal year than any other year of Trump's presidency, they still have yet to reach Barack Obama's early deportation levels, according to new internal DHS figures.
During the Obama admin, total ICE deportations were above 385,000 each year in fiscal years 2009-2011, reaching a high of 409,849 in fiscal 2012. In 2015 and 2016, the numbers dropped to below 250,000.
Compare that to the numbers under Trump: ICE deportations fell to 226,119 in fiscal 2017, then rose to over 250,000 in fiscal 2018, hitting a high of 282,242 this fiscal year (as of June).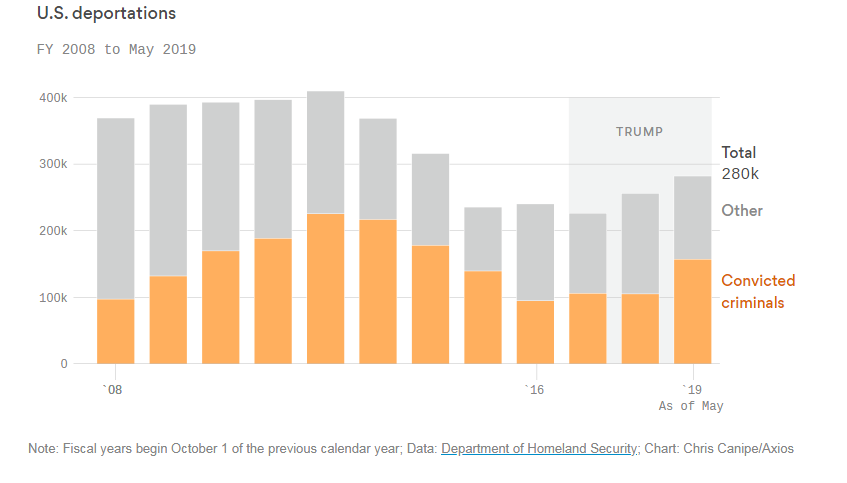 President Trump kicked off his 2020 campaign with the ambitious pledge of deporting millions of illegals and this past week said that upwards of 2,000 would be deported beginning on Sunday, a pledge he has now put on hold.
At the request of Democrats, I have delayed the Illegal Immigration Removal Process (Deportation) for two weeks to see if the Democrats and Republicans can get together and work out a solution to the Asylum and Loophole problems at the Southern Border. If not, Deportations start!

— Donald J. Trump (@realDonaldTrump) June 22, 2019
One wonders what the effect of large numbers of illegals pouring into red states will have on the upcoming presidential election.
Move to page 2 for details on the illegal alien population in our red states.