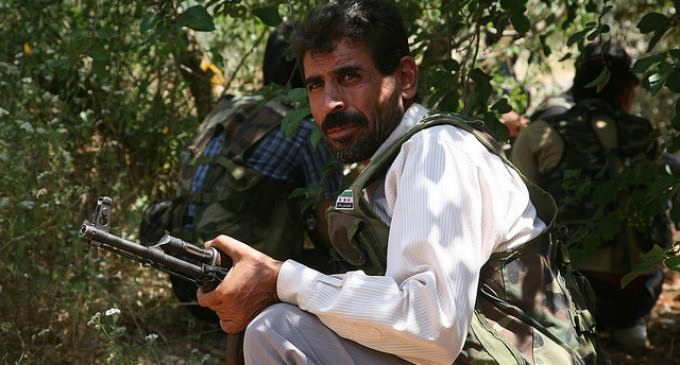 Last month the Pentagon began paying stipends to 90 'moderate Syrian rebels' that range from $250 to $400 a month, depending on their strength in the field.
The Pentagon wants 5,400 trained over the course of the next 12 months.
"For operational security, we will not announce when coalition-trained Syrian opposition forces enter into Syria," stated Navy Cmdr. Elissa Smith, a Pentagon spokeswoman.
The stated purpose is to protect their towns and villages from ISIS militants and to fight Assad, eventually. However, this isn't exactly the full story…
Continue Reading: