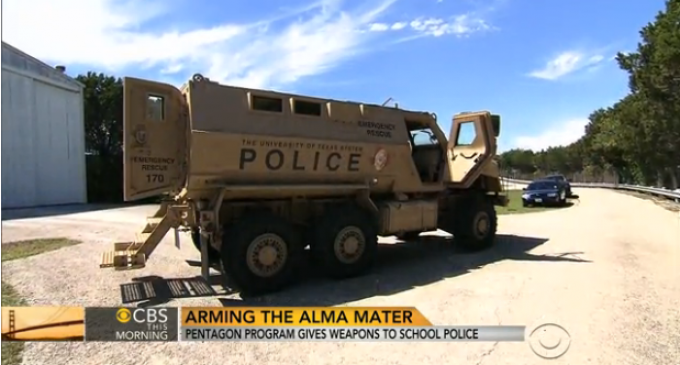 The Pentagon has armed school districts across 25 states with military equipment used to fight wars overseas.
These school receive mine-resistant vehicles, which were designed to withstand roadside bombs in the Iraq and Afghanistan wars.
These rather frightening vehicles are being deployed across campuses to the dismay of many who are now calling for the war machines to be returned.
Page 2 For More + video: