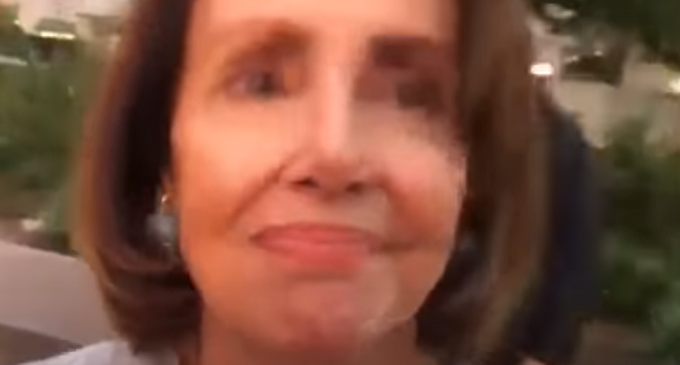 The man who confronted House Speaker Nancy Pelosi to tell her that 'prison time is coming soon' has had his Twitter account suspended indefinitely. How predictable. The platform must consider it hate speech or harassment because, you know, Nancy hasn't done anything wrong.
Just three days ago a Yahoo! article detailed how retail traders follow Nancy Pelosi's husband's stock moves to find winners. It seems that he is so gifted that every single stock pick the couple has made money.
"We've been tracking their performance and every single stock she has bought in the last two years has gone up significantly," Christopher Josephs, cofounder of Iris, told Yahoo Finance Live.
"The reason why Speaker Pelosi became so popular was because every trade she was making inevitably turned out to be such a long-term winner," said Josephs.
Now, obviously someone so prophetic deserves to be in office. She's so good only insider traders could be so accomplished.
Move to the next page for the video.