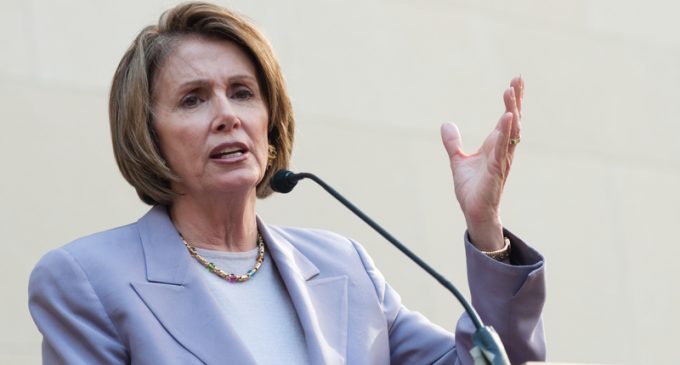 House Speaker Nancy Pelosi slammed President Trump as she took her victory lap on Friday after the President announced his plan to end the partial government shutdown for three weeks while negotiations continued – doing so without wall funding.
Trump said that if Congress still couldn't negotiate a deal that would include wall funding in three weeks that he would announce a State of Emergency, allowing him to build the wall without congressional approval.
Pelosi told a reporter that the State of the Union still doesn't have a set date.
"The State of the Union is not planned now," the California Democrat responded, standing next to Senate Minority Leader Chuck Schumer, a New York Democrat. "What I said to the President is when the government is open we will discuss a mutually agreeable date, and I'll look forward to doing that and welcoming the President to the House of Representatives for the State of the Union when we agree on that."
Needless to say, conservatives are dogging the President for caving. Turn the page to see responses from Pelosi and conservatives on Trump's announcement.