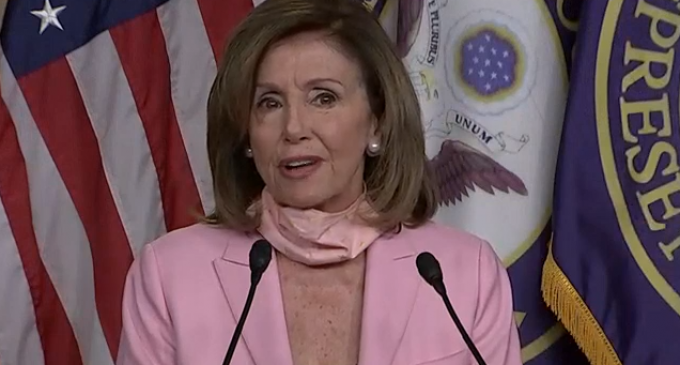 House Speaker Nancy Pelosi on Thursday ordered the removal of four portraits currently displayed in the Capitol of former Speakers who served in the Confederacy.
"Tomorrow, Juneteenth, the clerk will oversee the removal of those Confederate speakers from the House," Pelosi announced. "There's no room in the hallowed halls of this democracy, this temple of democracy, to memorialize people who embody violent bigotry and grotesque racism of the Confederacy."
Pelosi said in her weekly briefing that she discovered the four portraits while taking inventory in the Capitol of Confederate statues – last week she called for the removal of 11 Confederate statues displayed in the Capitol complex.
In a letter to the House clerk, Pelosi requested the "immediate removal" of the portraits of Confederate Speakers: Robert Hunter of Virginia, Howell Cobb of Georgia, James Orr of South Carolina and Charles Crisp of Georgia.
See video next page.