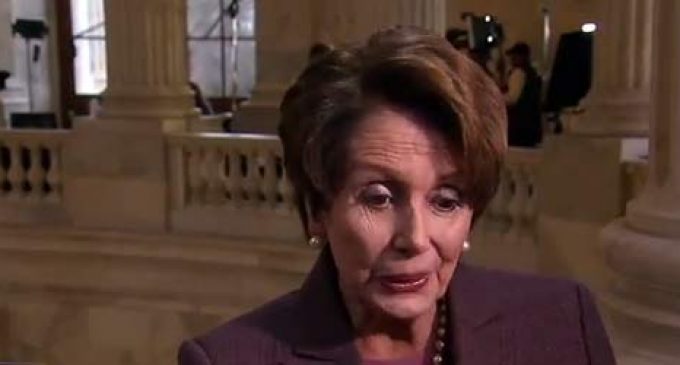 Responding to questions about President Obama's frequent use of executive actions, House minority leader Nancy Pelosi (D-CA) compared them to Lincoln's Emancipation Proclamation.  She said, "There are many things that happened over time that wouldn't have ever happened waiting for Congress."
Pelosi suggested that Obama had "exhausted" other options, so it was "fine" for him to unilaterally enact legislation, effectively bypassing Congress.
Watch the clip and share if you think this is an absolute outrage!

Source: National Review Online