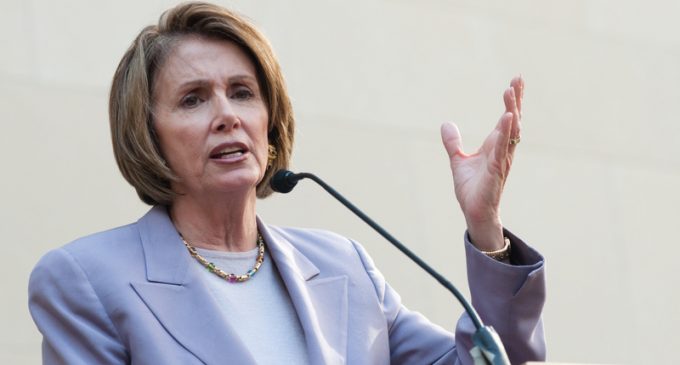 House Speaker Nancy Pelosi has undoubtedly been enjoying her overseas trips as she always has. In the UK, she compared the political environment in the U.S. that led to the Jan. 6 'riot' to the Civil War era.
"There've been in the past the rough and tumble of politics, but nothing like what we are suffering now. I mean, of course, there was a Civil War," she said. "But in terms of politics, at the time of the civil war, President Lincoln was building the dome of the Capitol — this symbol of democracy for the world, a beacon of hope to the world."
She continued, "The fact that that dome with all of its symbolism and all that went into constructing it at a time of disunity in our country would be assaulted the way it was, was not just an assault on a physical structure. It was on an institution."
The speaker also told Dr. Nibblet that she believes the events that happened that day were rooted in "white supremacy, antisemitism, and Islamophobia."
Trashing America and Americans to people overseas. It's despicable.
Of course, if you're one of the 'unwashed masses' then you don't give Pelosi a pass at all, much less a podium. On her UK tour, she received quite a brutal heckling:
British protesters can be heard on the video below screaming, " Trump won!… You're not welcome here… Go back to Epstein Island!… We don't want you!…Criminal… The whole world knows that Trump won the 2020 election!"

Even England hates this vile woman.
When President Trump was in office he really put a spotlight on the lavish overseas trips Pelosi and her posse would take when he banned her from using military aircraft. It prompted conservative government watchdog group Judicial Watch to release documents under a 2015 Freedom of Information Act that reveals Pelosi "abusing the perks of office."
Turn the page to see the abuse, which even includes a list of their favorite booze.