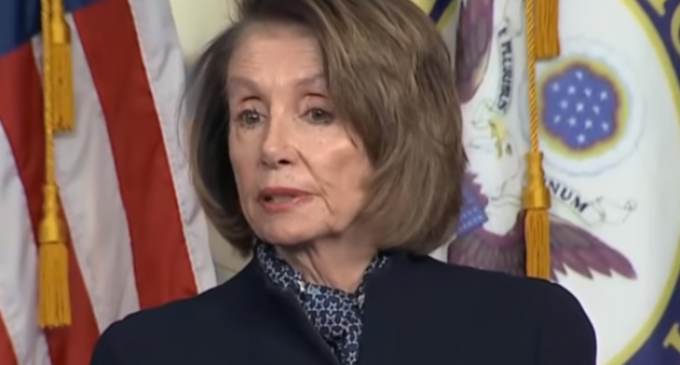 On Thursday Democratic leader Nancy Pelosi said during a press conference that Democratic members of Congress will seek to obtain President Donald Trump's tax returns when they take control of the U.S. House of Representatives in January.
The House Ways and Means Committee will "take the first steps" toward obtaining the documents, Pelosi said. She then told reporters that  "There is popular demand for the Congress to request the president's tax returns."
"I'm sure the White House will resist, so the question is where do we go from there," she continued.
President Trump has repeatedly said that he has been advised to delay releasing his tax returns until his audit is completed. While it's understandable that a wealthy real estate tycoon with international business dealings might want to be conscientious when releasing his personal information upon becoming leader of the free world, Democrats are looking for blood in the water. They allege that because Trump owns hotels that officials from foreign governments patronize that he is in violation of the Constitution's emoluments clause, which bars presidents from receiving gifts of substantial value from foreign governments.
Turn the page for Pelosi's press conference.