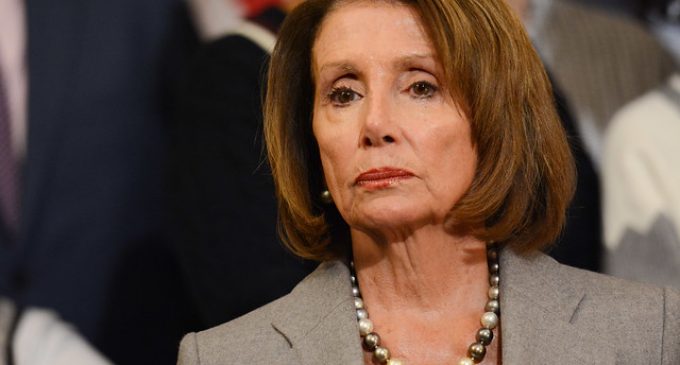 House Speaker Nancy Pelosi glided over to friendly territory yesterday at National Progressive Radio (NPR) studios to answer the continued criticisms against her regarding the fact that she has not yet allowed a House floor vote to impeach President Trump.
The trip to NPR was actually two-fold, as she also wanted to make a gleeful announcement to the hosts that she was pushing for a new law that would enable the Democrats to indict President Trump while he was still in office!
That stunning admission was just hours after Whistlegate began to blow up the smartphones of each and every member of the DNC-run Fake News Media. Pelosi made remarks about that fabricated scandal as well, charging that this president was definitely guilty of shenanigans the likes of which had never before been seen within the hallowed halls of Washington, DC!
Turn to the next page to read this unbelievably ignorant assessment of the latest DNC-Fake News Media witch hunt!