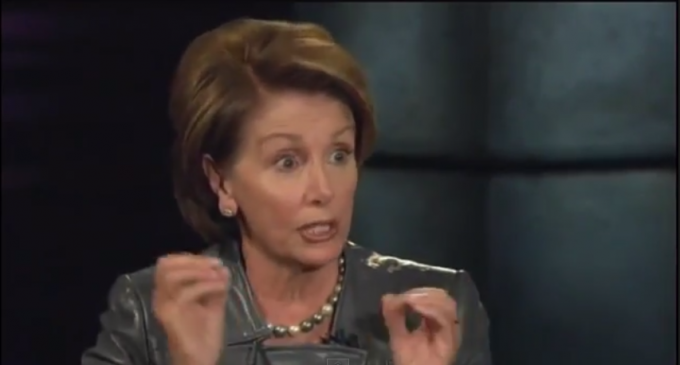 Nancy Pelosi, who often has trouble forming words into sentences, reminded us all how absolutely bat crazy she is recently on the Bill Maher show when she stated that "Civilization as we know it today would be in jeopardy if the Republicans win the Senate"
She laughs but this is no joke to Pelosi. The liberals are turning our Republic into a communist state, which is no kind of civilization.
Remember these charmers of hers:
"But we have to pass the bill so that you can find out what is in it."
"ObamaCare Is Lowering Costs And The Deficit"
"I don't think [Obama's] Ever Done Anything For Political Reasons"
If Nancy Pelosi and Joe Biden had had a child, it would have been….