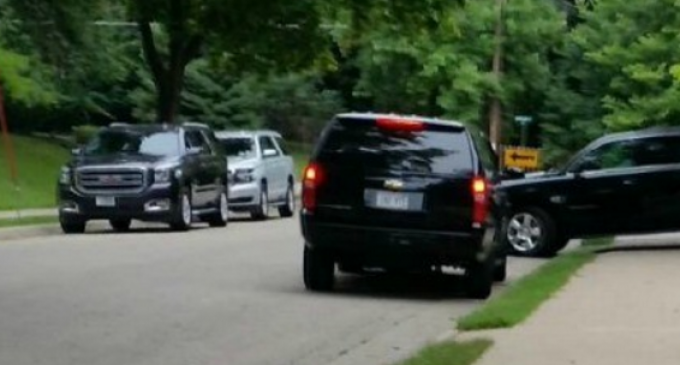 Paul Ryan's epic fall from grace has been stunning. Less than a year ago, the Wisconsin Representative was heralded as the GOP's only unifying figure in the House. He was supposed to be the only man that could bring together the frustrations of the far-right with the pragmatism of the party's more moderate members.
Now, he's fleeing his own home so that he can avoid speaking to women whose children were killed by illegal immigrants.
The women, called "angel moms," have been protesting outside of the Speaker of the House's private home all this week. They chose the speaker not only for his high rank within the GOP, but for his apparent hypocrisy when it comes to border security.
While the speaker was a major champion of the Gang of Eight immigration bill, he has since walked away from the issue entirely, refusing to discuss matters of immigration while Barack Obama is in the White House. While many Republicans disliked the bill, Ryan's refusal to take up the issue also means that the wall that many Republicans have been fighting for cannot make it to the floor.
See why these "angel moms" think that's hypocritical on the next page: