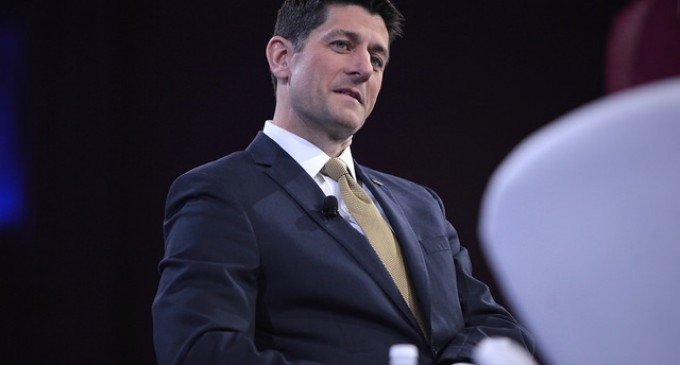 Paul Ryan may not be withdrawing his endorsement of Donald Trump, but he's doing everything but.
Despite the fact that he needs a Republican president in order to advance his "A Better Way" conservative agenda, Ryan announced this week that he would no longer defend his party's presidential nominee.
This isn't surprising to many. While Ryan was never officially a part of the "Never Trump" movement, his initial reluctance to endorse the billionaire businessman was well-documented. He eventually caved to pressure and made an endorsement, but it may have been too late.
Recent polling suggests that Trump's support among registered Republicans is well below that of both John McCain and Mitt Romney — and establishment Republicans are to blame. While Trump they may not be Trump's target audience, he needs them to win.
Ryan understands this but is still refusing to campaign with Trump. He may not be supporting Clinton publically, but his actions may be guaranteeing her the White House.
See him explain his position on the next page: