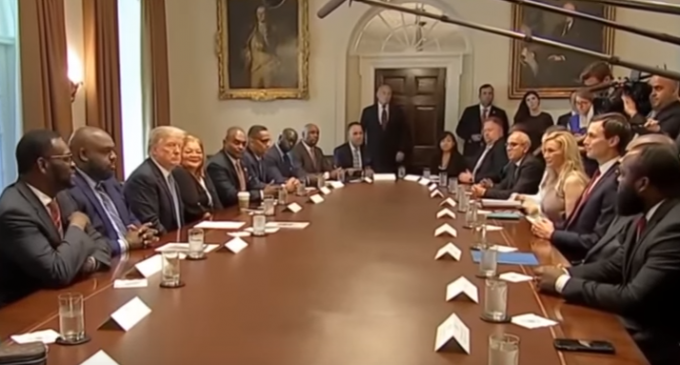 Darrell C. Scott, an American pastor and former member of President Donald Trump's executive transition team, has predicted that Trump would be the "most pro-black president in our lifetime."
Scott made his comments during a meeting on Wednesday between President Trump, lawmakers and nearly 20 inner city pastors and faith leaders that focused on efforts to reform the prison system.
Trump cited a booming economy and a low unemployment rate that he said would help former prisoners to reintegrate back into society.
"We have passed the First Step Act through the House and we are working to pass that into law, and I think we'll be able to do it. When we say 'hire American,' we mean all Americans," the President said.
The House passed the bipartisan prison reform bill back in May.
Turn the page for full remarks plus video: