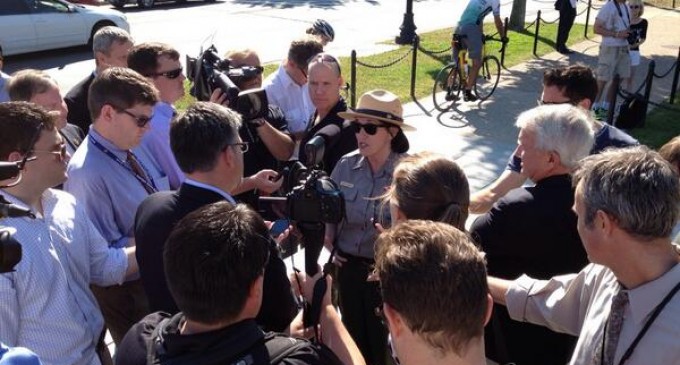 No discretionary funds for those that fought for our country to visit their memorial?
This man will go down as the most hated president in history!
Not only did the order to keep World War II veterans away from their memorial come from the top, but Park Service employees have been "excepted" from the furlough to make it happen.