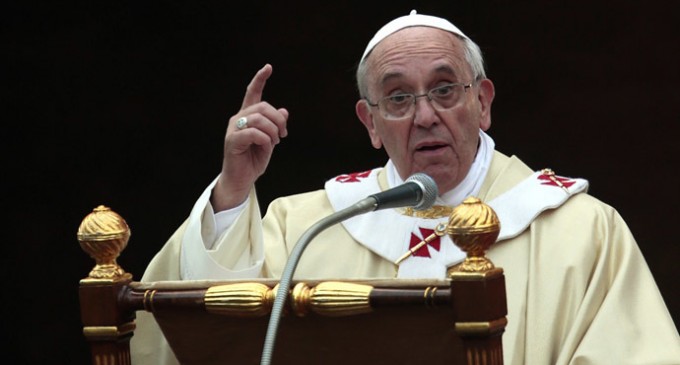 Just two days after the attacks in Paris, Pope Francis preached about the "end times" and the importance of being vigilant and ready to meet God face to face at any moment. In his Sunday message, Pope Francis invited the ten thousand pilgrims gathered in Saint Peter's Square to think about their death and the day they'll meet God and have to give an accounting for their life.
He also talked about the horrendous events in Paris, expressing his sorrow for the attacks and offering his condolences to the victims and their families. Unlike President Obama and a good portion of Western European governments, the Pope was quick to recognize the Islamist ideology behind the attacks, saying that using God's name to justify murder is blasphemy.
While Pope Francis might be one of the most liberal/progressive popes to ever wear the title, there are certainly quite a few truths in his message.
Read more about the pope's apocalyptic message on the next page.