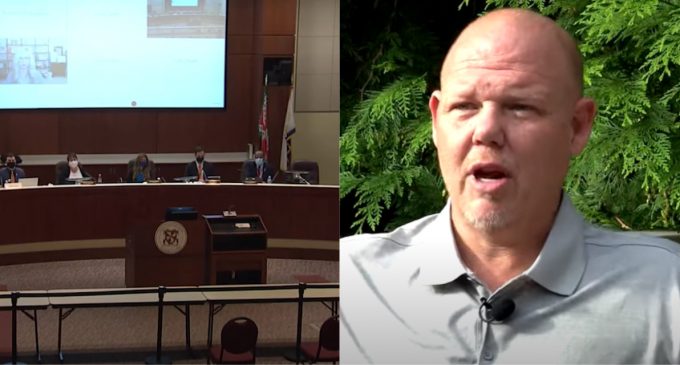 Scott Smith made national headlines when he attempted to express his anger to the Loudoun County school board in Virginia over the school's policy on transgender students that resulted in him being arrested.
The incident was used by the National School Boards Association as part of an urgent request to Attorney General Merrick Garland to crackdown on parents who voice dissent, labeling them as 'domestic terrorists'. Garland obliged, saying the FBI would work with U.S. attorneys and federal, state, local, territorial and tribal authorities in each district to develop strategies against the 'threats.'
At the time, it was unknown why exactly Smith was so irate. It has since come to light that the 48-year-old plumber's daughter had been raped by "a boy who was wearing a skirt who had entered the girls' bathroom at the high school and sexually assaulted his ninth-grade daughter." Subsequently, "the boy was charged with two counts of forcible sodomy, one count of anal sodomy, and one count of forcible fellatio that day at school."
So the national headlines ran with the follow-up to the big story, right? Yea, good luck finding ONE headline.
On the next page, you'll hear livid parents lambaste the school board on Tuesday for the assault with many calling for board members to resign. Smith has also given an interview to a local station.