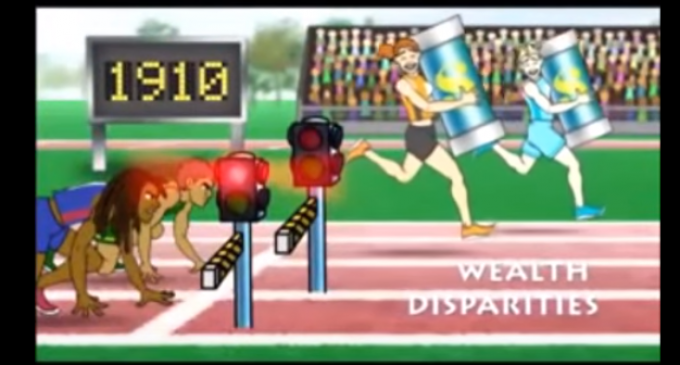 Sometimes you see things that are so stupid you feel a sense of loss for the people who may believe in them.
For example, in a Virginia high school, students were shown a video named "The Unequal Opportunity Race."
In an age when our media is inundated with images of the largest number of wealthy non-white people ever, this video is archaic at best.
This last few years have seen a a number of arguably anti-white themes played out on the media and while it's not popular to notice when something is anti-white, people are starting to notice anyway.
The fiftieth Super Bowl was the most recent testing ground for America's taste for anti-white discourse when Beyonce paid homage to the Black Panthers, a notoriously violent gang that operated in the civil rights era 1960's.
While the majority of the American public sit silently while these social experiments are performed before them, many are starting to point out that a double-standard is emerging in our society.
Please see the next page for details on The Unequal Opportunity Race.