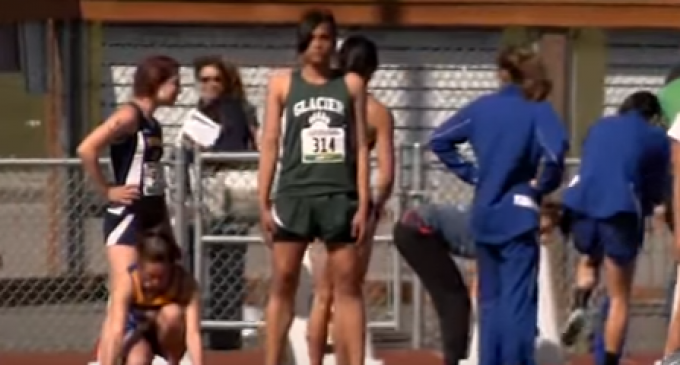 Liberals have stepped up their social justice crusade over the last several years and at times it has gotten downright ridiculous.
Early civil rights leaders — such as Dr. Martin Luther King and Rosa Parks — actually had rights to fight for and injustices to fight against.  Fastforward to 2016, however, and everybody is already guaranteed equal rights under the law.  Because of this, the left has really had to go out of its way to find "injustices" at which to nitpick.
The trendiest cause for social justice warriors in 2016 has been transgender rights.  Essentially, as a society, we have "progressed" to a point where requiring someone to use the bathroom that corresponds with their biological sex constitutes a civil rights violation.
In Alaska, however, the liberal obsession with forced fairness and equality has left many female high school track runners on the short end of the stick.  That is because a male student who identifies as a girl was allowed to breeze through the girl's track competition instead of competing in the boys'.  To read more about how students and parents are unhappy with this unfair advantage, continue reading on the next page: