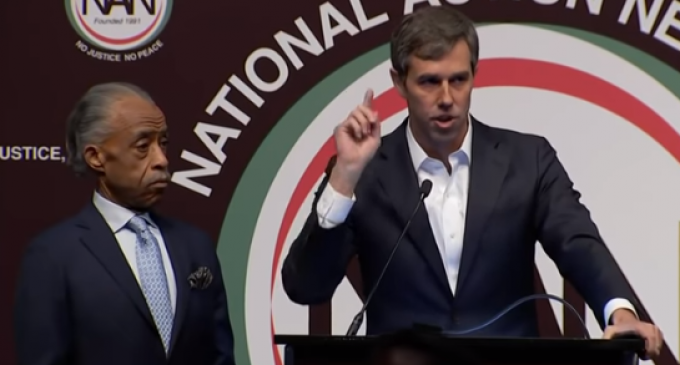 During an appearance at a conference for black activists in New York organized by the National Action Network, an organization founded by Rev. Al Sharpton, Democratic presidential candidate Beto O'Rourke said that he 'absolutely' would sign a bill for slavery reparations into law.
Campaigning in Iowa just last month, O'Rourke said that he was not in favor of traditional reparations, although the nation needed to confront the truth of how black people have been treated in America and that systematic racism that continues to exist.
The former three-term congressman was later confronted on during a stop in South Carolina about his position by a man who asked: "Why should I, as a black man, vote for you when you oppose reparations?"
O'Rourke replied with a 4-minute answer arguing that making institutional changes like eliminating voter identification laws and gerrymandering would "begin … to get some of that repair."
Then a few days later while campaigning in New Hampshire, O'Rourke said: "I don't believe… that [reparations] should be the primary or initial focus of the conversation."
Turn the page for more details plus video.