Oregon resident and ex-Marine, Shane Kohfield, was targeted this week by the Liberals in the state after accusing the 32-year-old man of making credible threats to the Democrat-beloved Antifa.
Under a new "red flag" law passed by Oregon's legislature, the FBI arrived at the home of the veteran, Kohfield, and demanded the immediate surrender of the entirety of his gun collection!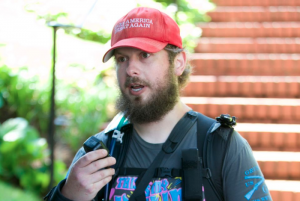 To add insult to injury, they transported him to a psychiatric facility where he is under order to remain for at least 20 days for observation!
To read the full story, turn to the next page which reveals how even a Republican senator was on board for this gun-grabbing law to be passed!NEXT PAGE »