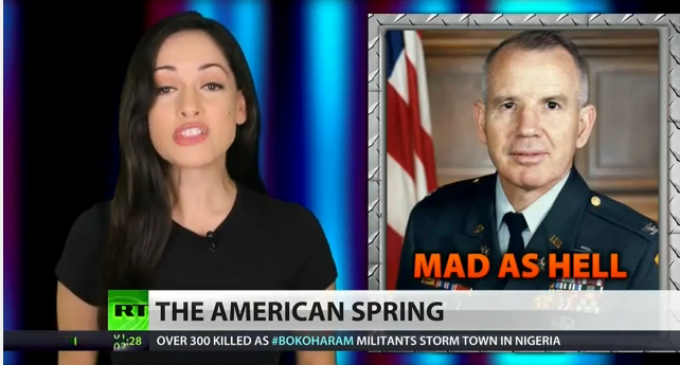 We are just one week away from what could be the beginning of the second American revolution, the removal of many treasonous politicians in Washington, a bloodbath or some mixture thereof.
Operation American Spring is a march on Washington that will take place next week, May 16th 2014, for the removal of Obama, Pelosi, Holder and other politicians that have violated our Constitution, and for the restoration of our republic.
It headed by Harry Riley, COL, USA, Ret. who has called for 10 million Americans to march on the capital with at least one million staying there until the criminals in our government have been removed.
Col. Riley has stated that 1.2-1.8 have already been mobilized to go.
For more info:
https://www.facebook.com/OperationAmericanSpring.Target.Washington.DC
http://operationamericanspring.org