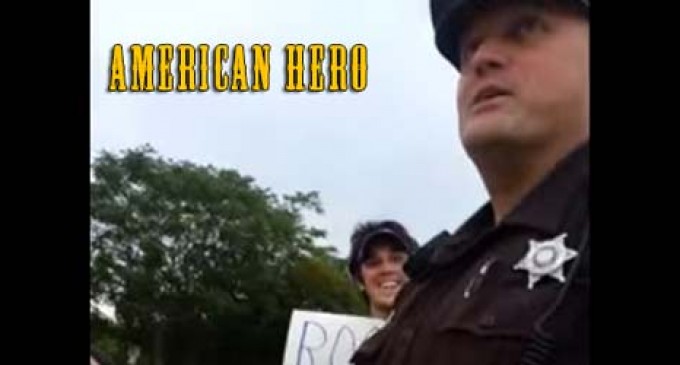 As this sheriff states in the video, sheriffs are of the constitution, while every single other law enforcement officers are born of the legislative process…i.e. local police officers, FBI, ATF, etc. This means that law enforcement will be following governmental command.
Sheriffs are OUR bastion against tyranny. Support your local sheriff!
Open carry activists in Orion Township, Mich., had the police called on them during their "For Liberty Friday" protest last week. However, they were pleasantly surprised when they were confronted by a sheriff's deputy who completely supported their demonstration because it is protected under the Second Amendment.
He appeared on local Fox affiliate WJBK-TV, discussing the concerns surrounding open carry:
We MUST support our local sheriffs in the fight against federal tryanny.
This is the least we can do. Show your love and support now!
http://en.wikipedia.org/wiki/Sheriffs_in_the_United_States