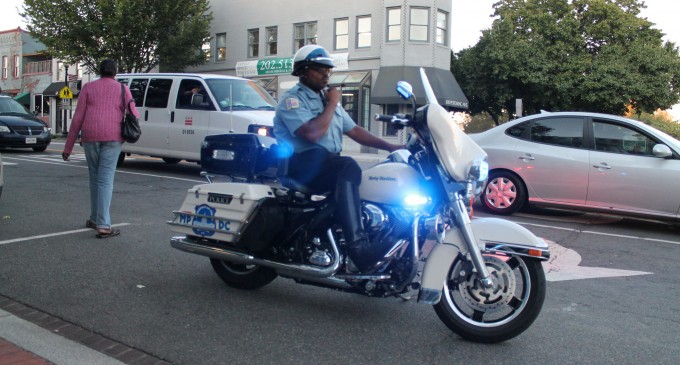 After an armed robber shot a police officer he was tracked down to a trailer park. After a dog approached the cop, he opens fire.  Instead of bullets hitting the dog, they hit 10 year old Dakota Corbitt in the back of the knee.
Oops.
The boy was treated for his injury and released from the hospital on the same day. Although his knee might have been healed, his lifelong unease among authorities and law enforcement might never heal.
The man the police were in pursuit of attempted to blend into his surroundings, looking as nonsuspicious as possible. By the time the police caught up to him he had been trying to make casual conversation with neighbors, trying to blend.
The sheriff's department explained the situation on their Facebook page.
Coffee County Sheriff Doyle Wooten confirms that a Juvenile boy was injured during the arrest of Christopher Barnett at a mobile home in the Burton Road area late Thursday evening. Barnett is believed to be the person who shot a Douglas Police Officer earlier Thursday morning. Barnett is also believed to have been involved in an Armed Robbery that occurred at Flash Foods. Investigators with all local agencies worked all day to gain information to identify and locate Barnett. During the arrest the juvenile received a gunshot wound to the leg. Due to the fact that it was an officer involved shooting and the local GBI agency was involved in the arrest of Barrett, GBI agents from the Eastman and Kingsland GBI offices responded to investigate the incident. It is our understanding that the injury was not life threatening and the Juvenile was taking to Savannah for precautionary reasons. Our prayers are with the juvenile and his family and also our officer that was involved.

This case is presently under investigation and when the investigation is complete we will update with a full report.
Unlike a lot of other mishaps with law enforcement, this was not malicious. It was just careless. Although, just because the incident wasn't as damaging or hate filled as some other crimes committed by cops, it should not go unexcused. These kinds of accidents come from the lack of proper training administered to police officers. Hair stylists are now required to attend significantly more training than cops.  We can remedy these kinds of careless mistakes through additional training to police and high qualifications for the job.
Source: Reason
Image source: Elvert Barnes