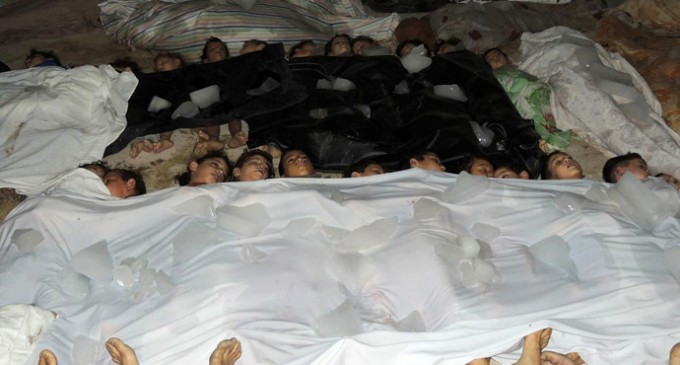 Mother Agnes clearly shows how US intelligence endorses 'stage-managed' footage from Syria.
Is it a wonder people are losing confidence in our government and mainstream media?
The US intelligence community has been put to shame by the dedication and determination of a lone Christian nun. Her modest study of the videos of the Syrian chemical attack shows they were productions involving staged bodies.

Those who take the time to read the report by Mother Agnes and the International Support Team for Mussalaha in Syria (ISTEAMS) will realize that it disgraces the entire US intelligence community for endorsing video footage that is clearly dubious and not credible upon careful study by even a layperson.