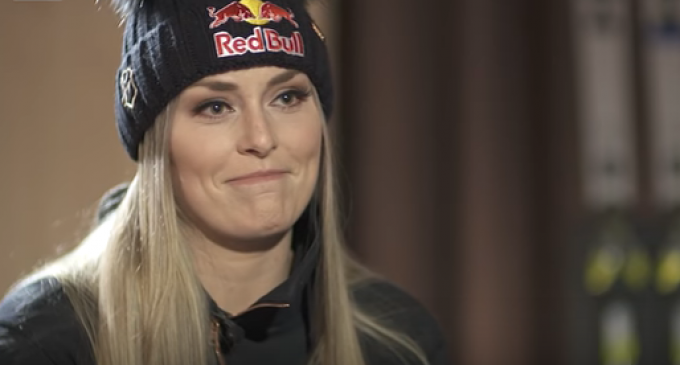 Sports are no longer about athletic ability. They are now just another arena for broadcasting liberal grandstanding, and virtue signaling.
And it appears the new Colin Kaepernick of Alpine Skiing is none other than three-time Olympic athlete Lindsey Vonn.
CNN decided to go in for another hard-hitting interview on how the lives of athletes [who've trained since knee high] were coping with being athletes under the Presidency of President Trump.
CNN's Christina MacFarlane decided the most important thing aspiring young skiers wanted to know about the skiing icon was how she felt about President Trump.
MacFarlane cut to the chase and straight out asked the most pressing question producers could think to scream into her earpiece while interviewing Vonn.
MacFarlane starts out, "You competed in Olympics under 2 different Presidents, how will it feel competing in the Olympic games for the United States when the President is Donald Trump?"
Her slow delivery of the question screams she is being fed this through an earpiece or teleprompter.
Continue to the next page to hear Lindsey Vonn's response to how Donald J. Trump being president makes her feel inside