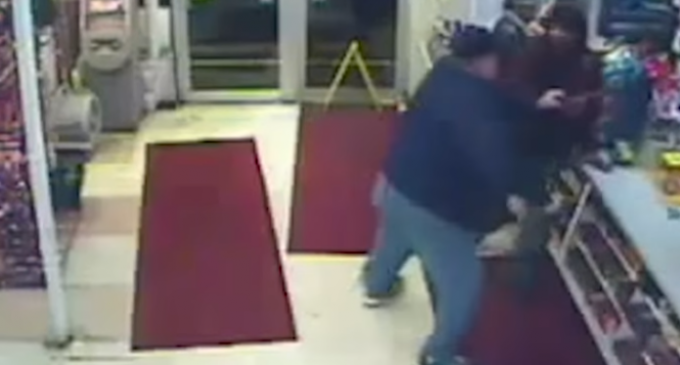 You can take a man out of the Marines but you can't take the Marine out of the man. A robbery attempt at a convenience store in Cleveland Heights, Ohio, came to an abrupt end when an older ex-Marine sprung into action using his folding knife against a would-be robber armed with a pistol.
Self-protection and safety experts usually wouldn't recommend this approach, given the mismatch in weapons as well as the size and age of the robber.
Watch the video and learn the reasons why the Marine came out of top on the next page.