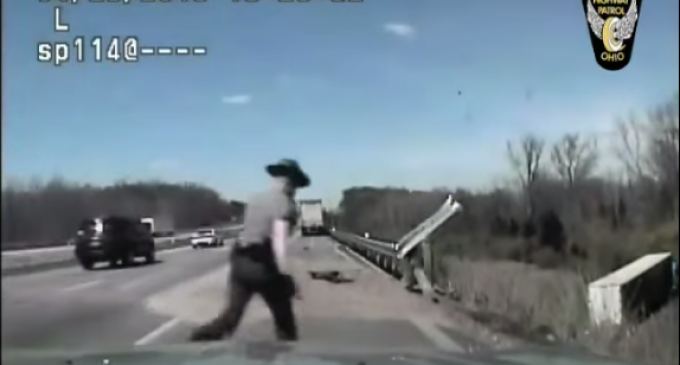 Ohio State Trooper Eric Devers was honored recently for saving a truck driver's life back in April – his heroic actions and demeanor has caused the video on the Ohio State Highway Patrol Facebook page to be viewed over 5 million times.
Truck driver John Depue suffered a medical emergency while driving through Miami County, forcing him to run off the road and sending his 18-wheeler off of the embankment.
Dashcam footage shows Devers arriving at the scene of a crash and immediately running down a hill to help Depue.
Video on page 2: