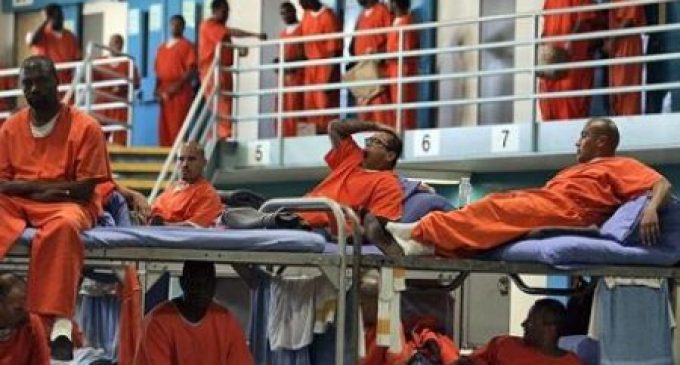 Without even having a single inmate with the disease, the  Cuyahoga County jail in Ohio released hundreds of prisoners on Saturday morning due to coronavirus concerns.
Yea, that's exactly what is needed during a national emergency – release hundreds of convicted criminals back into society.
Ohio is not alone. The Los Angeles County Sheriff's Department is also releasing inmates from its jails and has begun limiting how many people it books into custody.
"Our population within our jail is a vulnerable population just by virtue of who they are and where they're located," L.A. County Sheriff Alex Villanueva said Monday at a news conference. "So we're protecting that population from potential exposure."
The release of so many prisoners should make Democrats all warm and fuzzy inside. Move to the next page for details.