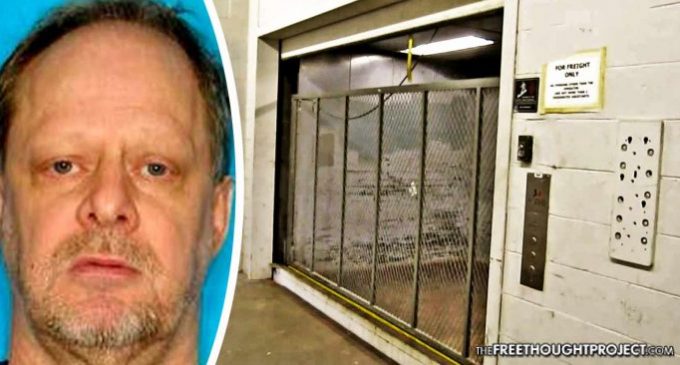 How was Stephen Paddock able to bring so many weapons up to his hotel room, and does this in any way link to an undercover guns operation?
These are the questions people have been trying to find out in the tragic aftermath of the deadly Las Vegas massacre.
A new report finds answers. Yet, those answers all point to a less than kosher underground business the feds don't want you hearing about.
The official story on what happened keeps changing. It surely couldn't have anything to do with this…
Stephen Paddock had access to the service elevator at Mandalay Bay.
"You'd never stop a man like this (Paddock) from coming in the building," Wynn told FOX News on Sunday. "However," he continued, "nobody in this company's history, no public person, has ever walked in the service elevator unless they were accompanied by security. Uh, that wouldn't happen."
Did hotel security let Stephen Paddock carry all those weapons up to his hotel room?
Continue to the next page to hear the rest of this explosive report!