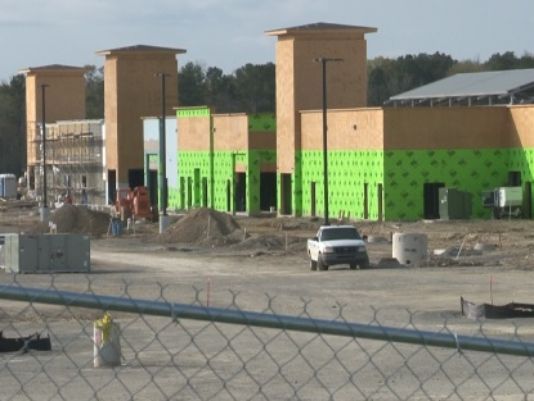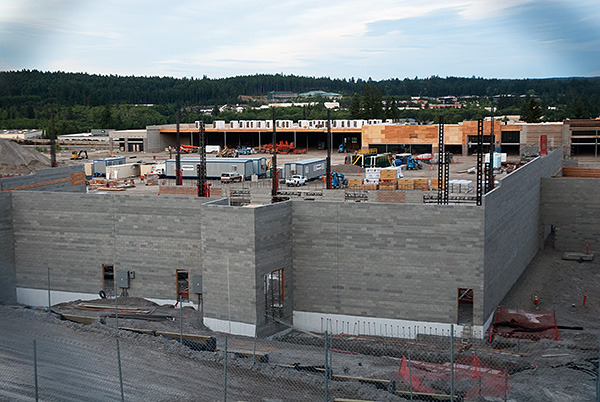 From massive and nearly impenatrable lock and load walls to massive prison towers overlooking the mall grounds, these towers certainly are being used for the national security state, likely housing cameras surveilling and recording everything surrounding them. Take a look at almost any of the new malls across the country and they already have them, as if this was planned out long ago. We know that the national security state loves to have lookouts on high, watching everything, are these towers in new malls for the same reason, able to be transformed into prison guard towers in a blink of an eye?

Joining Wesley Chapel outlets in Florida, the Trails at Silverdale in Washington, and the Marana Spectrum in Arizona for October 2015 openings will be the Outlets at San Clemente, California and the Outlets at Little Rock, Arkansas while the Outlets at Gloucester in New Jersey, the Grand Rapids Tanger Outlets in Michigan, and the Outlets at Foxwoods in Connecticut will each open this summer or early fall and all have some of the same characteristics we've seen.

 

While it is quite likely that these new shopping malls will ONLY be used as shopping malls, if everything goes south with the economy and Jade Helm 15 and what comes after actually are for the roundup of those whom the terrorists in Washington DC feel pose a threat to their continued raping and pillaging of America, we know from this Intellihub story that FEMA, under authorization from the Department of Defense, has plans to use abandoned shopping malls to house a massive influx of humanity from south of the border. Imagine them needing to incarceration a hundred million Americans.
Check out an excerpt from the disturbing Intellihub story next, then see the videos of these structures: