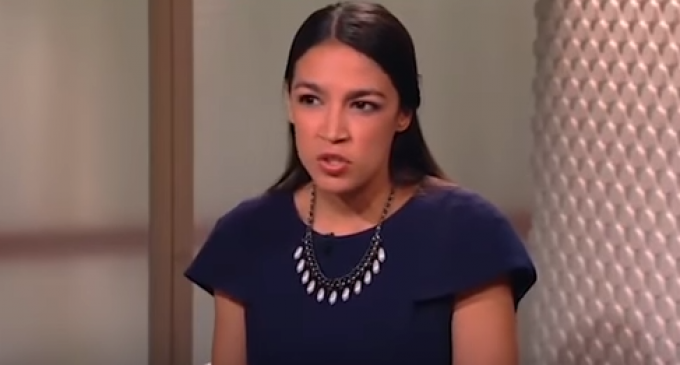 Democrat Socialist candidate for Congress Ocasio-Cortez has called for progressives to begin occupying all U.S. airports, all borders and every office of the Immigration and Customs Enforcement (ICE) agency.
"First of all, ICE is not [U.S. Customs and Border Protection]," she said. "When we talk about abolishing ICE, we're talking about ending family detention. We're talking about ending an agency and ending a practice and a structure that is not accountable to the U.S. Department of Justice, that often takes on things that look a lot like enforcement activities."
"We have to show people that we're willing to walk the walk and put our money where our mouth is," she added.
Ocasio-Cortez shocked the left when she defeated the fourth most powerful Democrat in the House of Representatives, Rep. Joe Crowley (D-NY) in New York's 14th District this past June. The Democratic Socialists of America openly call for a communist revolution that would end our Republic as we know it.
https://twitter.com/nycDSA/status/1012808259818926080
Move to the next page for video: