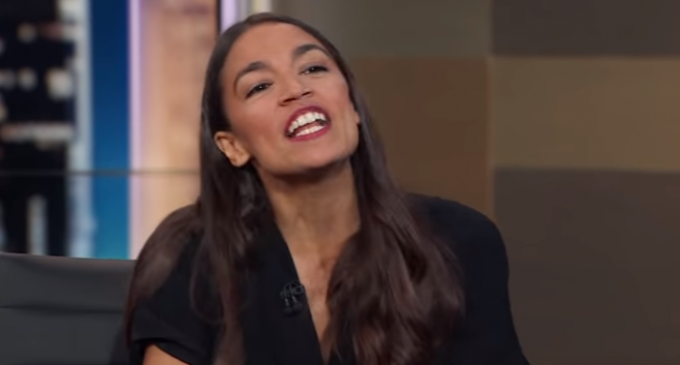 Democratic socialist congressional candidate Alexandria Ocasio-Cortez has been held out to be the rising star of the Democratic party. With the shambles that Obama left the party in, Democrats have been looking for the shining star to guide their way out of the abyss. The Dems would, however, be amiss to place their hopes on Ocasio-Cortez as the 28-year-old can't even answer basic questions about her own campaign platform.
Ocasio-Cortez's first embarrassment was during an interview on PBS's Firing Line where she tripped up on a question about the Israeli-Palestinian conflict, revealing a gross lack of understanding about the issue.
"The occupation of Palestine" by Israel is an "increasing crisis of humanitarian condition," Ocasio-Cortez said.
When she was pressed to explain her statement, Ocasio-Cortez floundered around before finally admitting, "I'm not the expert on geopolitics on this issue."
Her obvious ignorance on the issue drew great criticism:
https://twitter.com/RealSaavedra/status/1018707668993626112
This is almost textbook in its comically emblematic Millennial "all slogan, no thought" perfection.

She will still win in November by a >60% margin. https://t.co/KrhRBJ6Y76

— Jeff B. (@EsotericCD) July 16, 2018
Turn the page to see Ocasio-Cortez flub her way through a simple question regarding Democratic Socialism, the very party she claims to represent: