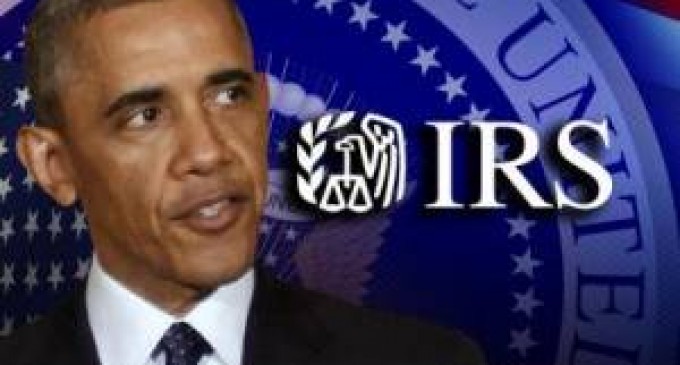 The tactics of the IRS under President Obama reflect the Chicago-style politics of his past, so it is no surprise that Mohammad Weiss Rasool, an Al-Qaida Spy fits right in at the organization. While the agency is ambitious when it comes to targeting conservative groups and government critics for investigation, vetting its own employees is another matter.
The investigation of Tea Party patriots leading up to the last presidential election required extra resources, so the Internal Revenue Service simply dispensed with background checks to speed things up and ended up hiring a convicted Islamist traitor to fill a high-level position.
Mohammad Weiss Rasool, whom the FBI busted last decade for tipping off an al-Qaida terrorist suspect, reportedly now works for the deputy IRS chief financial officer as a financial management analyst, drawing a lucrative salary at taxpayer expense.

According to investigative reporter Patrick Poole, who broke the explosive story in PJ Media, the Obama administration has let a Muslim man convicted of abusing sensitive government data have access to the sensitive financial data of millions of Americans at an agency known for abusing such information.

Astonishingly, the dangerous felon is still at the IRS, where he goes by the name "Weiss Russell."

Last decade, Rasool immigrated to the U.S. from Afghanistan and took a job as a cop with the Fairfax County Police Department outside Washington. He worked his way up to sergeant before authorities realized they had an al-Qaida spy in their ranks.

According to a Justice Department complaint filed in 2008, Rasool searched a national criminal database containing names of terrorist suspects and confirmed that FBI agents were tailing a Muslim pal from his mosque.

When agents went to arrest the target early one morning, they found him and his family already dressed and destroying evidence. They knew they had a mole, and worked back through the system to find Rasool.

That's when agents discovered the police sergeant had breached their database at least 15 times to look up names of other contacts, including relatives, to see if they showed up on the terrorist watch list.

Rasool's actions "damaged the integrity of the NCIC system and jeopardized at least one federal investigation," prosecutors said in court papers. "The defendant's actions could have placed federal agents in danger."

Rasool at first claimed he didn't know the terrorist target. He confessed only after hearing a recording of his message for the suspect, Abdullah Alnoshan, a close associate of al-Qaida cleric Anwar Awlaki, who had helped some of the 9/11 hijackers in Fairfax County, Va.

Rasool finally pleaded guilty to illegally searching a federal database.

Someone who betrays his police oath and aids and abets a terrorist "has absolutely no business with any position of trust and responsibility with the government," Judicial Watch's Chris Farrell said, warning that Rasool could do "enormous damage" in his new IRS post.
Source: Investors Business Daily