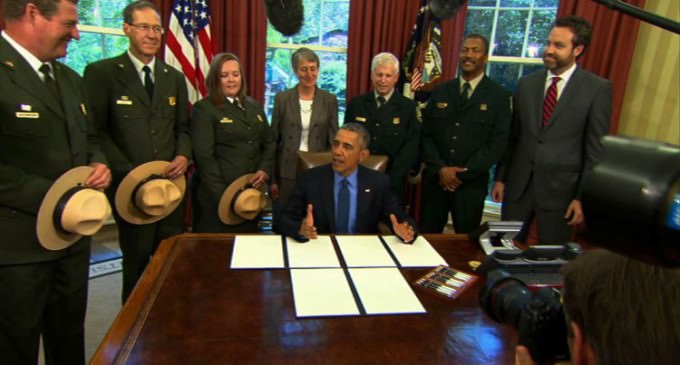 Yet again, Obama has suspiciously made another huge land grab near our unsecured border.
To do so, Obama uses the Antiquities Act of 1906, which was passed to supposedly protect important land by naming it as a national monument.
America is a large country with places of historical interest from coast to coast. So why does he continually grab land so close to the border?
MORE NEXT PAGE: