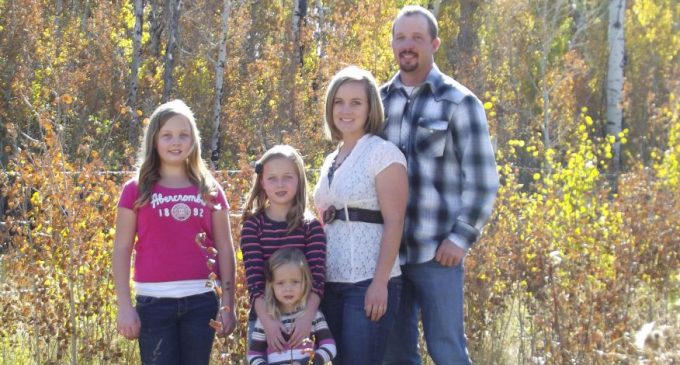 Wyoming welder Andy Johnson built a pond on his farm so he and his family could enjoy fishing, swiming, and watching the ducks and geese. Instead, the results of creating the pond have been frightening – and expensive. Johnson says he was harangued by the Environmental Protection Agency, including threats of civil and criminal penalties which could amount to $75,000 per day.
"I have not paid them a dime nor will I," a defiant Johnson told FoxNews.com. "I will go bankrupt if I have to fighting it. My wife and I built [the pond] together. We put our blood, sweat and tears into it. It was our dream."

But Johnson may be in for a rude awakening.

The government says he violated the Clean Water Act by building a dam on a creek without a permit from the Army Corps of Engineers. Further, the EPA claims that material from his pond is being discharged into other waterways. Johnson says he built a stock pond — a man-made pond meant to attract wildlife — which is exempt from Clean Water Act regulations.

The property owner says he followed the state rules for a stock pond when he built it in 2012 and has an April 4-dated letter from the Wyoming State Engineer's Office to prove it.

"Said permit is in good standing and is entitled to be exercised exactly as permitted," the state agency letter to Johnson said.

But the EPA isn't backing down and argues they have final say over the issue. They also say Johnson needs to restore the land or face the fines.

Johnson plans to fight. "This goes a lot further than a pond," he said. "It's about a person's rights. I have three little kids. I am not going to roll over and let [the government] tell me what I can do on my land. I followed the rules."

Johnson says he was "bombarded by hopelessness" when he first received the administrative order from the EPA. He then turned to state lawmakers who fast-tracked his pleas to Wyoming's two U.S. senators, John Barrasso and Mike Enzi, and Louisiana Sen. David Vitter.

The Republican lawmakers sent a March 12 letter to Nancy Stoner, the EPA's acting assistant administration for water, saying they were "troubled" by Johnson's case and demanding the EPA withdraw the compliance order.

"Rather than a sober administration of the Clean Water Act, the Compliance Order reads like a draconian edict of a heavy-handed bureaucracy," the letter states.
Source: FoxNews