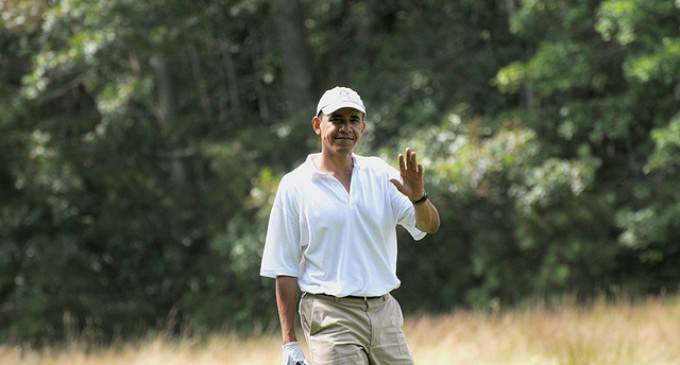 Everyday, it seems Obama goes out of his way to prove what a colossal joke he has made out of the presidency.
After being informed by his staff that 6 American soldiers were killed in a terrorist attack in Afghanistan today, the president effectively shrugged at the horrific news and continued with a planned trip to a golf course.
Sounds like Obama couldn't be bothered to have his trip to Hawaii ruined by something as inconsequential as American servicemen being killed by jihadists.
The attack was launched by a suicide bomber who struck US forces just outside an American military base. The Taliban have claimed responsibility for the killing, which marks the largest loss of US soldiers in Afghanistan this year.
Turn to the next page for more information: