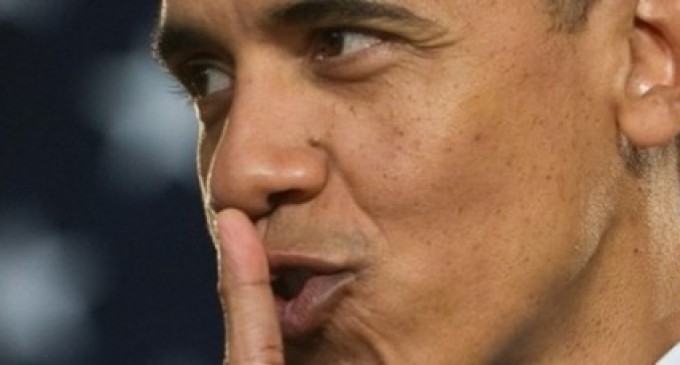 For Democrats in competitive races, election hopes this fall rely on how well they can avoid being associated with the toxic ObamaCare issue. They correctly assume that the stink of the dismal failure of the socialized health program will cling to them, in many cases severely compromising their chance to win against Republicans and independents who are critical of the disaster.
In a review of battleground races, The Hill found that out of 50 Democratic candidates with active campaign websites, only 11 mention the healthcare law by name, either as "ObamaCare," "Affordable Care Act," or "ACA." Fourteen more mention the law, but not its name, and half the candidates omit it entirely from their websites.

President Obama has trumpeted that more than 8 million people have enrolled in ACA-related plans. Meanwhile, congressional Democrats have been more cautious, focusing on jobs and the economy.

"On campaign websites, nobody has to say anything they don't want to say," said David Karol, associate professor of government at the University of Maryland. "What they have on their website shows what they think will be helpful to them — not what is important to them."

Republicans, on the other hand, clearly find talking about ObamaCare helpful, as 55 out of the 83 candidates in the same House contests mentioned the law by name on their websites.

The same trends were seen in an analysis of Senate candidates' websites. Of 37 Republican candidates with active websites, 27 mentioned ObamaCare by name. In the same races, 14 of 20 Democrats don't mention it at all, including Sens. Mark Begich (Alaska), Kay Hagan(N.C.), Mary Landrieu (La.), Mark Udall (Colo.) and John Walsh (Mont.) as well as challengers Michelle Nunn (Ga.) and Alison Lundergan Grimes (Ky.).

Republicans running for the Senate aren't as shy.

"ObamaCare is a cancer on our national economy and it threatens the quality of every American's health care," Thom Tillis (R-N.C.) asserts on his website.

"In Washington, politicians rarely admit when their policies aren't working," Terri Lynn Land (R-Mich.) states. "That is exactly what is happening today as a result of the health care law passed in 2009, commonly known as ObamaCare."

Polls have consistently shown that ObamaCare isn't popular, though leading Democrats predict that will change by Election Day on Nov. 4.

A few Democrats, such as Reps. John Tierney (Mass.), Cheri Bustos (Ill.) and Ami Bera (Calif.), refer to the health law in somewhat vague terms or criticize it.
Nice work, Obama, you've managed to convince even your own party to disown socialized medicine.
Source: The Hill
Photo, H/T: WeaselZippers