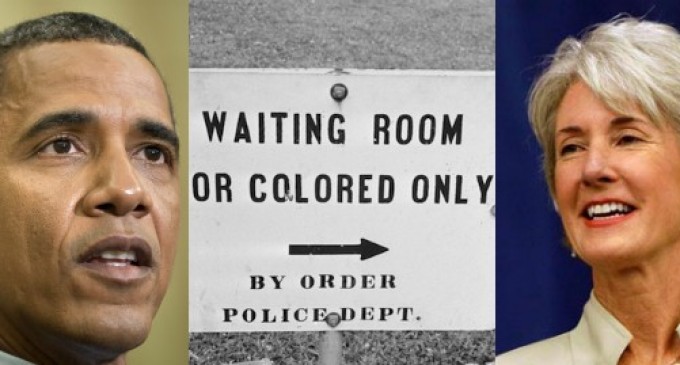 Remember this quote from President Obama on the Affordable Care Act?
"First of all, if you've got health insurance, you like your doctor, you like your plan – you can keep your doctor, you can keep your plan. Nobody is talking about taking that away from you."
It turns out that might not be completely true. In fact, the language of the act suggests pairing doctors and patients of the same race, a goal toward which it channels it's funding.
From a 2009 report by the Center for American Progress (CAP):
"Research suggests that health care providers' diagnostic and treatment decisions, as well as their feelings about patients, are influenced by patients' race or ethnicity," the CAP report reads. "Several studies have shown that racial concordance is substantially and positively related to patient satisfaction."
From the Daily Caller:
Obamacare, the report reads, "provides scholarships and loan repayment support for individuals from disadvantaged backgrounds serving in the health professions, and it grants funding for the Health Careers Opportunities Program, which supports schools that recruit and train individuals from disadvantaged backgrounds to work in the health professions. The bill also establishes a grant program at HRSA to promote health care professionals' cultural and linguistic competence."
That sounds like a system designed to artificially promote some form of racial balance rather than to provide excellent quality healthcare.
Would you prefer your tax money be spent to encourage segregation in medicine or to promote the best quality healthcare available?
Source: The Daily Caller
Collage: The Daily Caller